Diem Blog
8 Last Minute Gifts for Portlanders Who Love Marijuana Edibles
Cannabis is one of the most influential therapeutic herbs of the 21st century and now that many states have legalized this incredible plant, marijuana edibles are making a huge comeback. It used to be that the only way to find edibles was to make your own or know somebody that does, but that's all changed with legalization. Finding incredible marijuana edibles is easier than ever, especially here in Portland. Most of these marijuana edibles can be delivered straight to your doorstep in an hour with our Portland marijuana delivery service, making these the perfect last minute gifts for any local friends who love marijuana edibles.
It's so comforting to live in a time where we not only know the dosage of our marijuana edibles, but they are readily available in every part of town (and even available for delivery!). Now you can buy edibles in controlled amounts as little as 5 mg and as high as 50 mg for experienced users. Portland is not only well known for its marijuana but also for its food, so what a beautiful way to mix the best of both worlds this holiday season. Here are 8 edibles that have really made an impact on us this year and will make the perfect gift for your friends who love marijuana edibles.
1. grön Chocolate Bars
grön is by far one of the most popular chocolate bars in the state. With 10 different flavors ($20-$28 each), including vegan, organic and fair trade options, grön makes a bar for everyone. Each bar has 10 pieces (4.32 mg each) which helps you have more control of your own experience. It's much easier to accurately dose smaller amounts with something like chocolate, so these work great for everyone, even those less experienced with marijuana edibles. They are committed to fairness, sustainability, minimal environment impact and enhancing communities. They care a lot and we love it. Show your friends you care and stick a bow on one of these.
2. Gems
Before Drip Sweets was Drip Ice Cream. They took the community by storm in June of 2016 when recreational marijuana became legal here in Oregon. An ice cream edible in the beginning of summer? Boom. Being all-natural and GMO free is what we live for, but they had the flavor to convince anyone to want more no matter what the ingredients were. Now they are calling themselves Drip Sweets and are busting out more delicious fun edibles for everyone to try. Introducing Gems. We think these are the perfect stocking stuffer. These 5mg candies come in two flavors, Citrine Quartz and White Mint Illuminite. These are some of the most adorable edibles we have ever seen and they taste even better.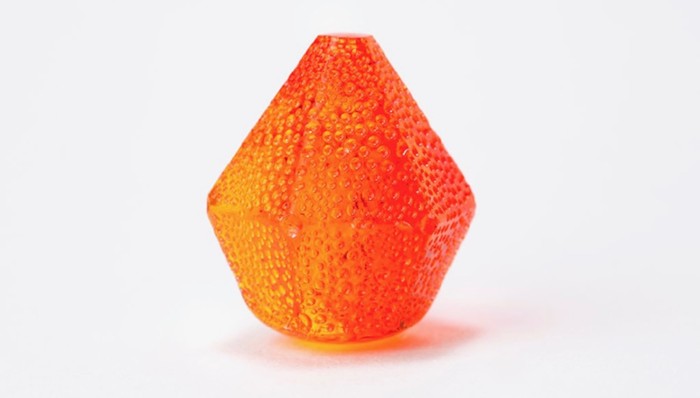 3. Mirth Provisions Legal Tonic
8 different flavored beverages to really kick off wherever you plan on going, Mirth Provisions line called Legal is a line of sparkling beverages that are all-natural and made with no artificial flavors, sweeteners or preservatives. The flavor varieties are each matched to a strain classification including indica, sativa, CBD and hybrid. The coffee mocha is one of our favorite flavors for 2 reasons; it tastes so good and we enjoy being functional stoners at these family events. We're sure there will be a few people who feel the same, and for those people we present you Mirth Provisions Legal Tonic.
Buy Mirth Provisions Legal Tonic
4. WYLD Gummies
WYLD produces all-natural gummies that strive to embody the true essence of the Northwest. WYLD locally sources their fruit which helps give their gummies a unique color, smell, feel and homegrown taste. WYLD is yet another brand that embodies the PNW beautifully and deliciously.  Their 4 flavors each come in a gorgeous paper package and the design reminds me of folding origami. Tucked inside are 11 gummies, each with 4.5mg of THC, but have CBD options as well. These fruit gummies are next level in the world of marijuana edibles and one of our favorite gifts to give this time of year.
5. Chalice Peppermint Dark Chocolate
This marijuana edible really peaked our interest this holiday season, especially after we found out they made it specifically for this time of year! Being encouraged to celebrate the holidays in this way is a no-brainer. These chocolates have 9 servings and 4.62mg of THC per square. Chalice has combined rich and smooth premium dark chocolate with crunchy minty goodness that will satisfy any craving this holiday. On top of that, Chalice is dedicated to natural ingredients and no artificial additives. They have designed a scrumptious line of truffles, chocolates and gummies all their own.
Buy Chalice Peppermint Dark Chocolate
6. Wana Salted Caramels
These sweet and chewy delights are reminiscent of a candy store caramel chew, but these candies will give you more than just a sugar high. These individually wrapped caramels are a mix of hybrid indica and sativa with each caramel packing a punch of 23.1 mg THC, making them the perfect holiday treat for anyone who loves marijuana edibles. These are some decadent buttery caramels with just a pinch of sea salt. Wana is most known for their gummies, but these caramels are where it's at if you ask us.
7. Laurie + Maryjane Brownie Truffle Bites
Laurie + Maryjane's edibles are award-winning, literally. Need we say more? Laurie won Leafly's Brownie Bracket challenger naming her brownie recipe "the absolute best cannabis brownie recipe of all time." Marijuana edibles better watch out, Laurie is coming for you. This line of edibles was designed after Laurie herself. She wanted to contribute to Oregon's marijuana medical community so, people like her (she successfully managed a seizure disorder with cannabis) could take their illnesses head on. These truffles are 10mg each and come in a pack of 5. These are at the top of my list for holiday potluck additions. A few of these flavors on a festive dish really help get the party going.
Buy Laurie + Maryjane Brownie Truffle Bites
8. Gemm Farms CBD Agave Stix
CBD agave stix are on a lower glycemic level, so they are better for diabetics when looking for marijuana edibles. But how? It travels through your kidney instead of your liver which disables that 'sugar rush'. This doesn't mean you should eat a whole pack, but it's quite divine to add to your morning coffee, tea or hot toddy. These stix come in a pack of 10 and each have 10mg of CBD. The reviews on these are amazing ranging from PTSD patients to patients dealing with arthritis and anxiety.